Bushey & Borehamwood Sub-Aqua Club is a Bushey based diving club who are passionate about diving and teaching people to dive and have done for over forty years.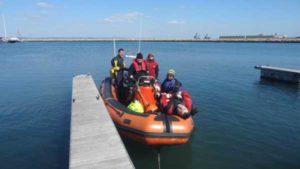 We are affiliated to the British Sub-Aqua Club (BSAC) and we welcome divers from any other diving organisation. Our meetings are held every Thursday evening at the Bushey Grove Leisure Centre pool, where we can teach you everything you need to know to become a qualified diver. There are also opportunities to progress to more advanced levels.
We have an active group of divers from the surrounding area, covering a wide range of abilities from beginners right up to National Instructors and First Class Divers (the highest BSAC Qualification). Our own clubhouse houses 1 RIB which is out diving many weekends during the diving season and our own on-site small compressor for air fills. A year-round active training schedule covering all aspects of diving from beginners to technical divers are always on offer. We also welcome divers from all other diving agencies too.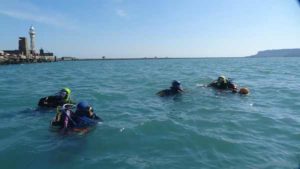 Social Events
As well as diving we have an active social calendar, with BBQ's, non-diving trips and events such as comedy evenings.
How do I join?
If you are thinking about learning to dive, wish to continue your training, or just come and dive then why not give us a call on 07413 224234, or drop us an email.
Visit our Membership Page for more details and what the benefits are of joining our club.
We run regular Try dives in our local pool on a Thursday night so it's an ideal opportunity to come and see what it's all about. Have a look at our Try-dive page for more details.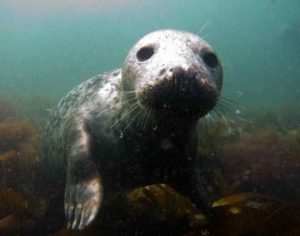 How do I find the Club?
Our spacious clubhouse is in the Lincolnsfields centre, behind the Bushey Grove Leisure centre, which incidentally houses our training pool. Our club night is Thursday, we are normally at the pool (at the Leisure Centre) from around 8.30pm – why not drop down and say Hi?